PDS1 Approved Verifier Course
Approved Verifiers (AVs) are required in all areas of the UK to verify the skills of PDS1
candidates who have completed the PDS1 Online. If you are a professional stalker, have DSC2,
PDS2 are a Range Officer or equivalent, become an AV by taking this course and getting
registered
Those that have completed their PDS1 Course online via the Hunting Academy may wish to have the skills element of the course assessed. This can be carried out by an Approved Verifier (AV).

This course will provide you with the requirements and guidelines to carry out the skills assessment and has been designed to ensure that the assessment process is transparent, consistent and fair.
About the PDS1 Course & Approved Verifier Course
Accredited by both LANTRA and UK Rural Skills (UKRS), the excellent 'Proficient Deer Stalker Certificate Level 1' (PDS1) is a nationally recognised course that is delivered by 'County Deer Stalking' and the 'Hunting Academy'. The course exists for those that wish to develop their skills and become proficient, trained hunters and has been established to ensure high standards amongst stalkers of wild deer.
Through a series of modules and classes delivered either in the field or via an e-learning platform, candidates are guided through the PDS1 syllabus, before being required to pass a series of multiple-choice examinations. Read more about PDS1 Course
HERE
To ensure candidates who have completed the Online PDS1 course are able to have their practical skills assessed in an area near them, County Deer Stalking and the Hunting Academy provide details to PDS1 candidates of Approved Verifiers in all areas of the UK, who are able to assess the marksmanship and safety skills of the candidate.
In the interests of fairness,
the PDS1 Certificate requires continuity, the
PDS1 Approved Verifier course is designed to provide this continuity and details the requirements & guidelines on how the assessment is to be carried out, what are the expectations and role of an Approved Verifier and the requirements for the PDS1 Candidate.
The Requirements of Becoming a PDS1 Approved Verifier
It is essential that you read the requirements of becoming an Approved Verifier prior to enrolling on this course
You should, possess one of the following: A Deer Stalking or Deer Management Qualification PDS2 and/or DSC2. Be a

professional

deer stalker, certified Range Officer or possess a qualification that is deemed equivalent by County Deer Stalking (CDS).

Complete the PDS1 AV Course via the Hunting Academy.
Register your details for publishing on a list to be made available to PDS1 candidates.
Possess a suitable deer calibre rifle equipped with quality optics and a sling, that the candidate can use for the assessment.
Have legal use of land which is suitable and safe for the purposes of the assessment.
Have current, suitable liability insurance to at least £5 million
Be able to demonstrate relevant experience
Respond to all enquiries from candidates in a timely and polite fashion.
Understand that to remain an AV you must be responsible for your own continuous development and read any material or amendments forwarded to you by CDS
Keep CDS up to date with changes to your contact details
In the interests of integrity, not carry out the assessment of family or relatives
Agree to administration fee of £15 per annum collected by Direct Debit to remain on the list of approved verifiers
Adhere to the highest standards of professionalism
If you meet the criteria and would like to become a PDS1 Approved Verifier, please enrol & register now

First 20 subscribers get free access!
Subscribe now to get access to the course and your first year's annual subscription free

**Once you have submitted the form and completed the online PDS1 verifier course you will be added to the PDS1 Approved Verifiers list, which will be made available to all PDS1 candidates
Meet the instructor
Peter S Jones
Peter S Jones BA (Hons) is a well known face in the industry, life-long environmentalist and highly experienced professional deer manager, who has dedicated himself to the betterment of deer and large game through their careful management and selection.

Peter has been stalking & hunting deer and other large game throughout the UK, Europe and Africa for the last 25 years. He holds PDS1 & PDS2 and DSC1 & DSC2 and is an 'Approved Witness' for the 'British Deer Society' in Deer Management Qualifications and Chief Instructor at County Deer Stalking.

In addition to many years spent providing expert tuition and guidance to hunting clients, Peter has also been responsible for delivering training and weapon familiarisation programs to Zoos, Enclosures and Wildlife Parks. Prior to this, Peter also served for 10 years as a Metropolitan Police Detective in the MPS Crime Squads & CID. During his career, Peter was awarded a 'Commendation for Bravery & Professionalism', for his handling of an armed incident, before retiring from the force with an 'Exemplary Service Certificate'. Peter's training and service in the Police and his in-depth knowledge of firearms legislation and the law surrounding firearm ownership, gives him a unique skill set that is of huge benefit to academy candidates and those taking their PDS1 Certificate.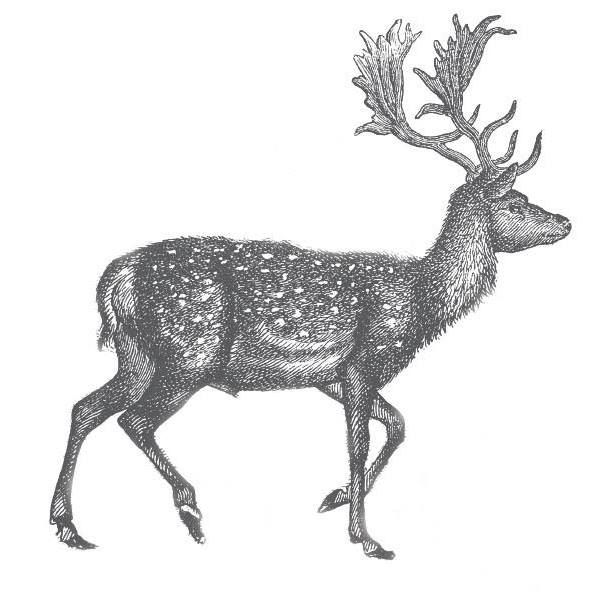 www.countydeerstalking.co.uk
peter@countydeerstalking.co.uk
Recommend Capreolus Club to candidates and earn commission!
Sign up for FREE now!
Do you have DSC2 or PDS2?
Are you a professional hunter or a range officer?
Created with